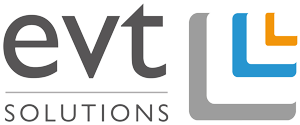 Security & Fire Safety Systems in Chicago
Quality Commercial Security Systems in Chicago
---
We install the best commercial burglar alarm systems in Chicago.
A properly designed Security Alarm System can be a highly effective tool to deter and detect unauthorized intrusion or criminal activity in any commercial or residential property.

At EVT, it doesn't stop there. We'll work with you to address challenges, integrate with your existing systems and look for new ways to improve your operations potential. We'll help you stay on top of ever-changing technologies and address ever-evolving dangers.
Our intrusion alarm systems are designed to help you manage your business in the most effective way. This means that we use the technology that is right for your specific operations rather than some generic out-of-the-box solution. Using the right technology and applying it properly ensures that only real alarms are detected and transmitted to responding agencies.
At EVT, we also take the time to help you understand your system and correctly train your team in using it.
Commercial Security System Inspections in Chicago
---
We provide annual security alarm inspections.
During the annual inspection of your security system our technician will inspect all devices, test the back-up batteries, check the building for changes, verify the signal to the monitoring station and update your call list. EVT will send the Inspection Report to you and a Certificate of Protection will be sent to your insurance carrier.